Staying in the Manyeleti Game Reserve is about enjoying safaris and exploring South Africa's wild nature. It allows you to spot big game in a natural environment, the dream of so many travelers. Many of the activities in this private game reserve are included in the rates. Game drives are interpretive drives in the bush in specially adapted four-wheel drive vehicles, with the purpose of finding wildlife in a natural habitat.
Besides the ranger normally a "tracker" joins the ranger, who is seated on the front of the safari vehicle in a small seat and scans the environment for game. These are all very passionate people, who have a special ability to teach you about nature. Just as with a game drive you will go out with a ranger/guide on a game walk. On foot you get a completely different experience: it is sometimes even possible to approach wildlife to a very short distance. It indeed is a very thrilling experience observing wildlife without the protection of a car.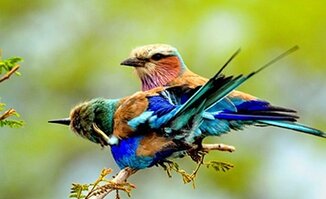 Birding

Manyeleti Game reserve offers not only viewing of famous Big 5, but also different types of birds. Africa's highest level of endemism in the most accessible setting: 185 bird species can be seen easily and will be an unforgettable wildlife experience.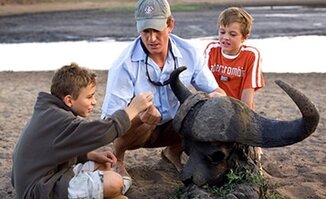 Children's programme

Manyeleti Game Reserve offers now only professional programs for more experienced rangers, but also for the beginners. You will be taught by true profi and will know all the details how to survive in wild nature of South Africa.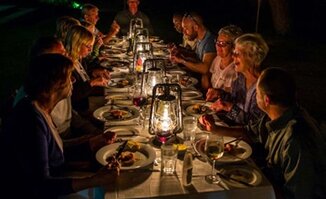 Fine Dining

After a busy day game viewing, you can taste delicious African cuisine in the open air and enjoy the evening life around. Our chefs will do everything to surprise you with delicacies, the taste of which you will remember forever.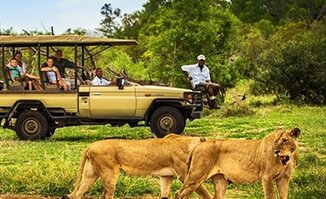 Game Drives

Game drives are interpretive drives in the bush specially adapted four-wheel vehicles, with the purpose of finding wildlife in a natural habitat. Rest your feet while going deeper and farther than you ever thought possible for game encounters you won't believe.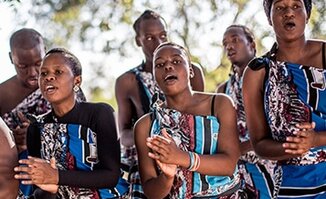 Local community visit

Lodges in Manyeleti Game Reserve may also invite you to visit the local community. You will be able to see the life and traditions of Africa as well as feel closer to it. Get an unforgettable experience of communicating with indigenous South Africans.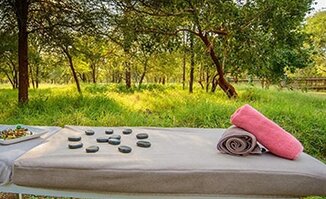 Massage

Our massage retreats will leave you feeling revitalized and rejuvenated, with treatments that are proven to be beneficial for the mind, body, and soul. Massage treatments are the ideal way to unwind and each of our offerings is created for men and women. The perfect place to rest and relax.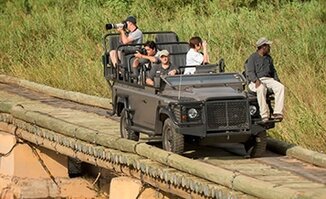 Photographic Safaris

On wildlife photography, you can capture various forms of wildlife in their natural habitat. There are also many interesting plants that may interest you. Our rangers will help you get as close as possible to capture the best footage.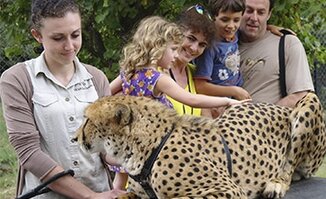 Rehabilitation Centre

Rehabilitation Centre is a home to many of South Africa's abandoned, injured and poisoned wildlife. A visit to the Centre is "an experience of a lifetime" and will leave you with lasting memories. We invite you to come and share a unique experience with us.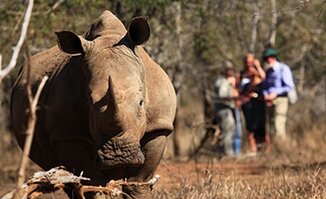 Rhino Tracking

Rhino tracking in South Africa is a very popular event. South Africa offers you the finest opportunities to go rhino tracking through an abundance of magnificent wilderness. Rangers and tracker team will help and attempt you to track your favorite animals.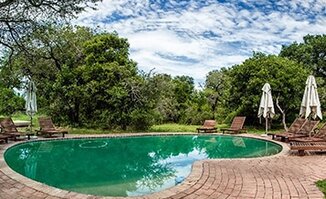 Swimming

The best way to end the day is to swim in a pool, with spectacular views of the unspoiled landscape surrounding. The swimming pools are well situated for both bird watching and game viewing, whilst cooling off with a refreshing drink in hand.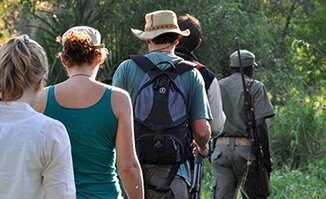 Walking Safaris

Visitors may head out on foot with their armed ranger. The perspective of the bush is entirely different to that of a vehicle, and guests will learn to read the signs of the wild and perhaps come into close contact with the different animal species on the reserve.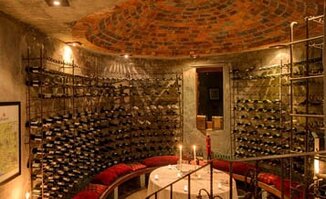 Wine tasting

In the breaks between the game drive, you can taste wine from the wine cellar. You will have the opportunity to taste African wines and we are convinced that everyone will be able to find something for themselves.