About Manyeleti Game Reserve
Manyeleti Private Game Reserve is a unique Big 5 safari destination well off the beaten path. The 23,000-hectare Manyeleti Private Game Reserve is located between the Timbavati and Sabi Sand Game Reserves and shares an unfenced border with the world-famous Kruger National Park. With just a few lodges in this pristine bush area, you can be sure to experience the best of South Africa safaris far away from the mainstream tourist areas. Whether you are traveling with your partner for a romantic getaway or want to enjoy a perfect family holiday, we hope to welcome you soon in Manyeleti, the wonderful "Place Of The Stars"!
Excellent Wildlife

Excellent game viewing opportunities - the Big Five, many other wildlife and an array of birdlife for bird lovers too.

Game Drives

Open vehicle game drives are available with experienced game rangers.

Night Game Drives

Special night drives and unique walking safaris are offered for even more game viewing opportunities.

Highly Rated Lodges

Several lodge choices are located on the reserve, and all are well-regarded and highly rated.

Convenient Packages

Most travel packages are all-inclusive for complete convenience.

Based on millions of reviews we've been awarded one of the Top 10% Attractions worldwide!

Tripadvisor Travelers' Choice 2020
Explore
Get to know our fabulous accommodations in the Manyeleti Game Reserve
Activities Spotlight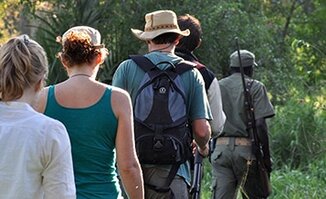 Walking Safaris
Visitors may head out on foot with their armed ranger. The perspective of the bush is entirely different to that of a vehicle, and guests will learn to read the signs of the wild and perhaps come into close contact with the different animal species on the reserve.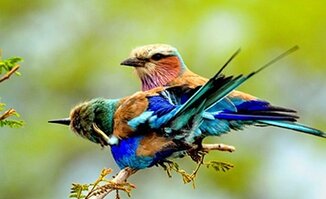 Birding
Manyeleti Game reserve offers not only viewing of famous Big 5, but also different types of birds. Africa's highest level of endemism in the most accessible setting: 185 bird species can be seen easily and will be an unforgettable wildlife experience.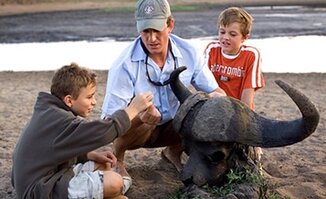 Children's programme
Manyeleti Game Reserve offers now only professional programs for more experienced rangers, but also for the beginners. You will be taught by true profi and will know all the details how to survive in wild nature of South Africa.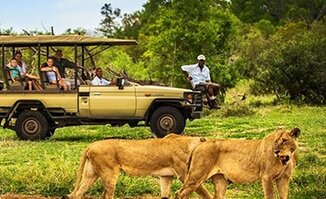 Game Drives
Game drives are interpretive drives in the bush specially adapted four-wheel vehicles, with the purpose of finding wildlife in a natural habitat. Rest your feet while going deeper and farther than you ever thought possible for game encounters you won't believe.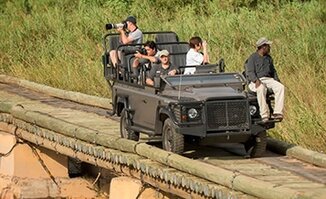 Photographic Safaris
On wildlife photography, you can capture various forms of wildlife in their natural habitat. There are also many interesting plants that may interest you. Our rangers will help you get as close as possible to capture the best footage.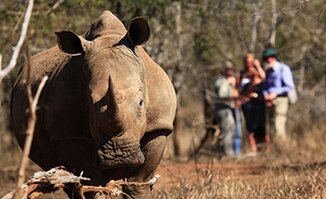 Rhino Tracking
Rhino tracking in South Africa is a very popular event. South Africa offers you the finest opportunities to go rhino tracking through an abundance of magnificent wilderness. Rangers and tracker team will help and attempt you to track your favorite animals.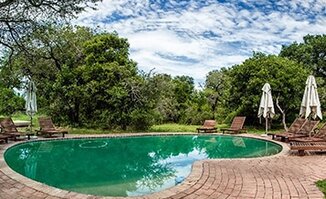 Swimming
The best way to end the day is to swim in a pool, with spectacular views of the unspoiled landscape surrounding. The swimming pools are well situated for both bird watching and game viewing, whilst cooling off with a refreshing drink in hand.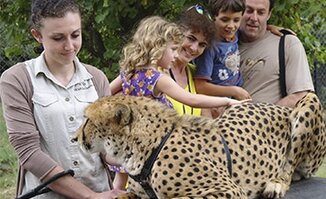 Rehabilitation Centre
Rehabilitation Centre is a home to many of South Africa's abandoned, injured and poisoned wildlife. A visit to the Centre is "an experience of a lifetime" and will leave you with lasting memories. We invite you to come and share a unique experience with us.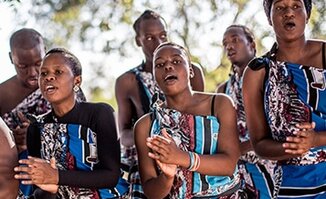 Local community visit
Lodges in Manyeleti Game Reserve may also invite you to visit the local community. You will be able to see the life and traditions of Africa as well as feel closer to it. Get an unforgettable experience of communicating with indigenous South Africans.
Wildlife of Manyeleti
This 23,000-hectare private game reserve borders directly to the vast Kruger National Park, as well as the famous Sabi Sands and Timbavati Game Reserves. It is situated on the eastern side of Kruger National Park, perched between the Sabi Sands and Timbavati.  Manyeleti offers a very genuine wildlife experience. Wildlife viewing is a bit slower here than in some top private reserves like neighboring Timbavati – the emphasis is more on looking at all bush creatures instead of just ticking off the Big Five. All usual safari animals, including the Big Five, are present. Black-backed and side-striped jackals can often be seen trotting along and unusual antelope like greater kudu, nyala and the rare sable antelope can also be spotted. BLAH

Get Our Best Rates
Let Us Help Plan

Your next Vacation